Upcoming Author
Koteeswari
Anitha Padanattil, a multi-talented woman is an Indian based in Dubai. She is the author of two books and short stories of which "The Anklet Trails"  scaled the top list when Amazon promoted it in March 2020. This talented writer began to pen down her thoughts on a whim and when that gained attention, turned it into a full-time profession. What attracted the author to ArtoonsInn was a combination of intuition and luck. The Inn felt like home.
Koteeswari – Girl in a million, is one of the upcoming novels from ArtoonsInn's Room9 authored by Anitha Padanattil.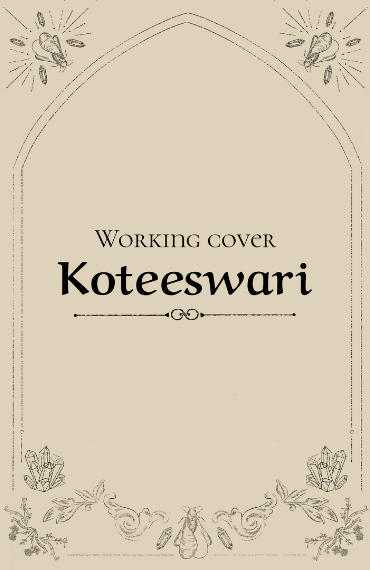 BOOK STORE
Room9 Publications
₹

225.00
A Housing Society and a narrator who has the power to peep into the keyholed doors and peer through embellished nameplates.
What does he discover?
This book is a collection of short stories revolving around the lives of people living in the 'Rainbow Housing Society'. Just like the name of the society, the lives of the inhabitants are full of different colors. The narrator silently witnesses human beings in their sheer human glory and goes about pondering on the complexities of human nature. Each story is not connected to the other, yet in the end, it forms a wholesome story.
IN AUGUST
Upcoming Events
[gsf_events event_layout="style-02″ items_per_page="3″ event_columns_gutter="50″ event_animation="" columns="3″ columns_md="2″ columns_sm="2″ columns_xs="1″ columns_mb="1″ el_class="event-line-between"]
I never knew there were so many "genres" of talents until we started building room9. I can only imagine room9 in a couple of years, housing the best of artists from around the world.
MY PRICES
Great Price Plan for you
BASIC PLAN
15Gb space
Power And Predictive Dialing
Quality & Customer Experience
GET STATED
PROFESSIONAL PLAN
15Gb space
Power And Predictive Dialing
Quality & Customer Experience
24/7 phone and email support
GET STATED
ADVANCE PLAN
15Gb space
Power And Predictive Dialing
Quality & Customer Experience
24/7 phone and email support
GET STATED
BLOG UPDATE
From our blog