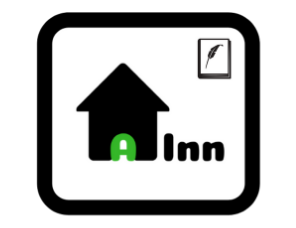 A ROOM DEDICATED TO PUBLISHING ARTS
Welcome to Room9
Room9 is one of the many rooms at ArtoonsInn that is being built to publish extraordinary artistic creations. If you are an author looking for a publisher who sees you eye to eye, and makes a fair deal with your work, welcome to ArtoonsInn.

Once you submit your work and is approved, Room9 is going to take over from there to print, publish, and market the book in its perfect shape and pay the author a handsome royalty.

Publishing your book is either the easiest thing today, thanks to self-publishing via Amazon Kindle or the toughest with authentic publishing like Green Dot selection of ours. But what happens when you want to self-publish but you don't know if you have met with the standards? That's when you go to The Archaic House.

We are proud to host our authors and celebrate their works published via room9. Get to know more about them here.
FEATURED BOOK
Anthology
Hawk's Nest is a compilation of stories of all genres written by a coven of brilliant writers at ArtoonsInn that will make you gasp, forget to breathe or even induce tears to trail down unconsciously. This collection of short stories are intended to leave a lasting impression on the reader. Of the heart-warming stories penned in this collection, there's bound to be at least one character who will leave an everlasting impact on you - whether it be a satirical cow, a wheezing old army veteran, a con-artist, a widow, a security guard or even a queen from the pages of history.
₹310.00
BOOK REVIEW
Lastest reviews
By SHRISTEE SINGH
Title: Hiraeth, partition stories from 1947 Author: Dr. Shivani Salil Published by: Artoonsinn Room9 Publications Genre: Fiction When a doctor turns into a writer what do you expect? Yes, she touches not only your heart but stirs your soul. When I picked Hiraeth, I found its title and cover picture very intriguing. Hiraeth, which means longing for one's homeland is a perfect title for a book that narrates the longing to be at home. The cover picture has lightning piercing through a tree splitting it into two while its root remains intact, depicting the India , Pakistan partition so well. I will begin with the preface which comes straight from the author's heart. Being called a 'refugee's child' when you are actually a citizen of a country is heartbreaking. Shivani tells us how even when the partition took everything away, they managed to keep their culture and traditions alive. How compassionate they were in spite of all their loss and sufferings. Hiraeth by Dr. Shivani Salil is a book that narrates stories inspired by the bitter truth of partition. An anthology of 24 stories takes you through its unassuming language to the bygone era effortlessly. I like the way the author has looked into small details like the index page, the glossary with numbers etc. The names of the chapters ( in alphabetical order) are kept so beautifully by the author that it leaves a 'chinh' in your heart. Shivani has not left an iota of effort to look into the fine details and make the book so beautiful. The language of the book is simple. It is infused with the local dialect which adds grace to the flow of the story and also renders a feel of the era. The river of emotions flows in all the 24 stories. I cannot say that I liked this or that particular story more, as all stories have their own tales of emotions, trauma and catharsis. The author has done a wonderful job of compiling stories from a true event. It is a must-read for the present generation to know what people have gone through for the country. Shivani has taken pains to describe each and every detail so well that it literally makes us travel through the alley of the country in 1947. We need more such writes to keep the memories of the struggle of our country and its people alive. The author has done a brilliant job in keeping the memories of the independence struggle alive. The stories talking about homecoming tugs the heartstrings at one hand and brings tears on the other. I was so moved reading the book that I literally said a prayer for each and every character mentioned. After reading the hard-hitting stories all I wish and pray is that this history should never repeat and a person coming home should never be called a refugee. Shristee Singh
Read the review
As someone whose first book has been published with Room9, I have nothing but appreciation for them. They are professional and extremely transparent. As an author I enjoyed total control and involvement with the final product.
There are publishers and then there is Room 9 Publications. A focused and dedicated team, they are completely invested in your book. Thorough professionals, they left no stone unturned in bringing out the best version of my book.
₹

310.00
Available November 7, 2020.
From short notes on love to landscapes for stargazing, Rewind offers a collection of playlists with poems of various themes. Read some of the best poems that the poets of Poetry Parlour have brought together in this beautiful collection.
Poets: Sarita Khullar, Itali Madhusmita, Sakshi Shah, Pallavi Suri, Moonmoon Chowdhury, Sheena Jain, Daniel Tabowei, Jayashree Pillai, Maneet Gulati Ahuja, Anuradha Sayeenathan, Fatema Shabbir Mahuvawala, Madhuleena Dutta Roy, K Prashanth, Kriti Gupta, Mansi Babbar, Brian L. Hayes, Namratha Varadharajan, Shweta Singh, Aradhna Shukla, Anjali Naik, Indrani Chowdhury, Sai Surve-Rane, Purnendu Chatterjee, Sonal Singh, Natasha Sequeira, Sabina Verma, Sheetal Ashpalia, Srivalli Rekha, Shristee Singh, Seema Taneja, Pallavi Sawant Uttekar, Rema Pillai, Anne Adarsh
₹

310.00
Available November 7, 2020.
The Hawk has taken flight from its Nest. Hawk's Flight, the second one in the 'Hawks of ArtoonsInn' series, is a book of stories of courthouses and conscience, of attorneys and anguish, stories to tickle your funny bone and stories to pull at your heartstrings. ArtoonsInn proudly presents to you, yet another compilation of some of the best stories from events held in ArtoonsInn Writers Room in 2019.
Written by the Artoons
1. Jayashree Pillai 2. Sanchari Banerjee 3. Sarveswari Sai Krishna 4. Pallavi Sawant Uttekar 5. Itali Madhusmita 6. Arva Bhavnagarwala 7. Sonal Singh 8. Shweta Singh 9. Ranjit Narayanan 10. Ratnakar Baggi 11. Tanima Das Mitra 12. Sai Surve-Rane 13. Aoishi Chakrabarti 14. Srivalli Rekha 15. Seema Taneja
₹

275.00
A Housing Society and a narrator who has the power to peep into the keyholed doors and peer through embellished nameplates.
What does he discover?
This book is a collection of short stories revolving around the lives of people living in the 'Rainbow Housing Society'. Just like the name of the society, the lives of the inhabitants are full of different colors. The narrator silently witnesses human beings in their sheer human glory and goes about pondering on the complexities of human nature. Each story is not connected to the other, yet in the end, it forms a wholesome story.